We currently don't have any scheduled dates for this activity.
Pass through Munich's many sights, and immerse yourself in German culture and history, discovering all the best points of the Bavarian capital.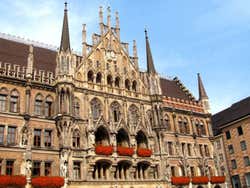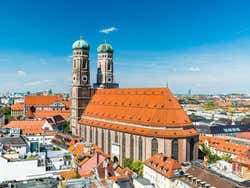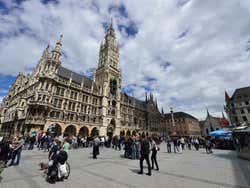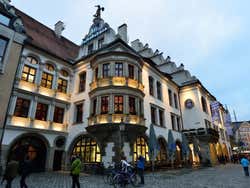 Free Walking Tour of Munich
The tour begins in front of Mary's Column in Marienplatz, in the centre of Munich. Marienplatz is home to both the new and old town halls, two of the most beautiful buildings in the city. Here we will stop to see the famous Rathaus-Glockenspiel, and learn the history behind its wooden figures.
Passing through the main shopping streets which surround Marienplatz the tour arrives at Frauenkirche, the Munich Cathedral. Here we contemplate the majestic facade of the city's largest church, built on the site of an ancient Roman basilica, and pass over the recent history of the city. Who were the members of the Bavarian royal family? What is the relationship between the Nazi party and Munich? What happened during Kristallnacht?
Passing through the old market (Viktualienmarkt), the tour arrives at the National Theatre and State Opera (Bayerische Staatsoper) where the famous Bavaria State Orchestra plays. And to end the free Munich tour on a fitting note, we will dedicate the last section of the route to the importance of beer to the city, as well as uncovering the origins of the world's most famous beer festival: Oktoberfest.
To give you a sense of the beer-soaked essence of the city, we will guide the tour to Hofbräuhaus, Germany's most famous beer hall. It is in this strategic spot, that we will give advice on the ways to get the most of your time in the Bavarian capital.
View complete description
We currently don't have any scheduled dates for this activity.
Free cancellation
If you are not able to attend the tour, please cancel your reservation, otherwise the guide will be waiting for you.
Maria's Column in Marienplatz