Munich's parks and gardens
Feel like you need an escape from the hustle and bustle of the city? Discover the parks, gardens and green spaces of Munich where you can relax and enjoy the fresh air.
The three most important parks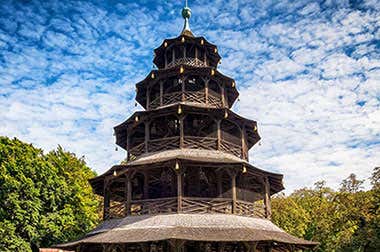 Spread over more than 21 acres, Munich's Englischer Garten is one of the largest urban parks in the world.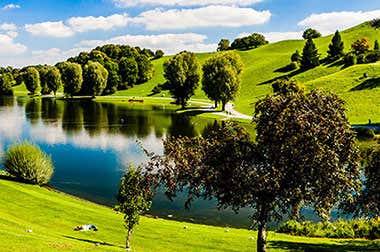 Built for the 1972 Summer Olympic Games, the Olympia Park is a large complex that often hosts cultural, social and sporting events.
Built in the early 17th century in Italian Renaissance style, the Hofgarten, or Court Gardens, remain a popular place to escape from city life.
Other parks and gardens
Left wanting more? Munich has plenty of other parks and gardens on offer:
Alter Botanischer Garten: the tree-filled Old Botanical Garden is located near Karlsplatz, and is home to a cafe, beer garden and the Fountain of Neptune.
Maximiliansanlagen: a quiet park on the opposite side of the river to the historic centre, good for walking, running and even sledding in winter.
Petuelpark: an enormous green space north of Munich city centre.
Isarauen: located on islands in the Isar River to the south of Munich, Isarauen is also home to the city zoo.